PS 30 Plus power scrubber surface cleaner
The PS 30 Plus power scrubber removes stubborn dirt with its three high-pressure nozzles. Thanks to the swivelling side nozzle, all corners and edges are effortlessly cleaned.
With high pressure against heavy dirt, the PS 30 Plus power scrubber is ideal for removing stubborn dirt on small to medium-sized areas. The three built-in high-pressure nozzles not only ensure dazzling results, but also offer an optimal area performance. To clean all corners and edges effectively and effortlessly, the side nozzle can be turned by 40 degrees. This simultaneously protects the user from any spray water. Another benefit: Thanks to its compact shape, the PS 30 Plus is especially suitable for cleaning steps. The brush head of the power scrubber is also movable and flexible. This can be rotated 360 degrees to clean hard-to-reach areas. All smooth surfaces can be squeegeed with the integrated dirt blade after cleaning. This removes excess dirty water quickly and makes the surfaces ready to use again straight away.
Features and benefits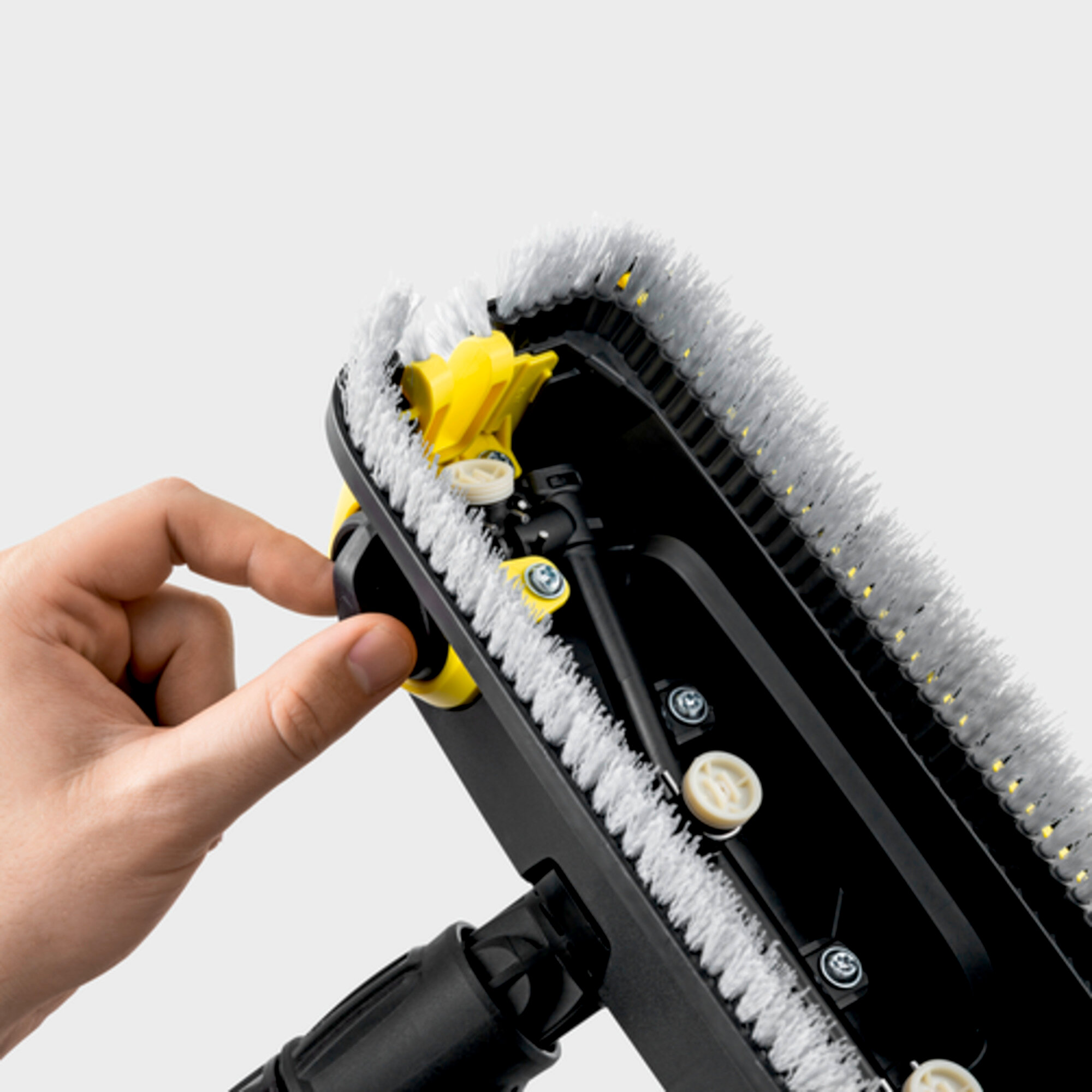 Swivelling side nozzle
Perfect splash-free cleaning of all corners and edges.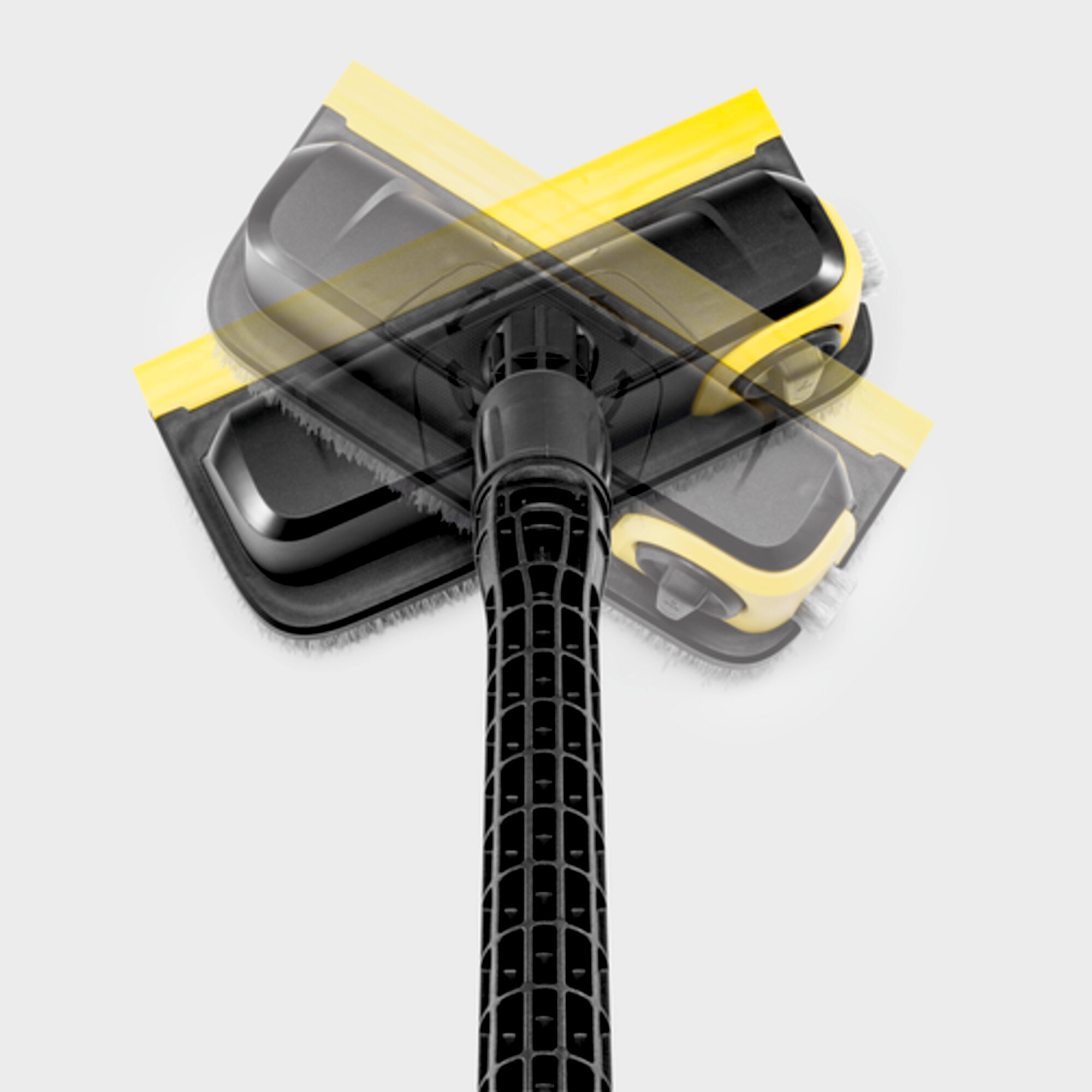 Brush head which can be rotated 360°
For full flexibility in hard-to-reach areas.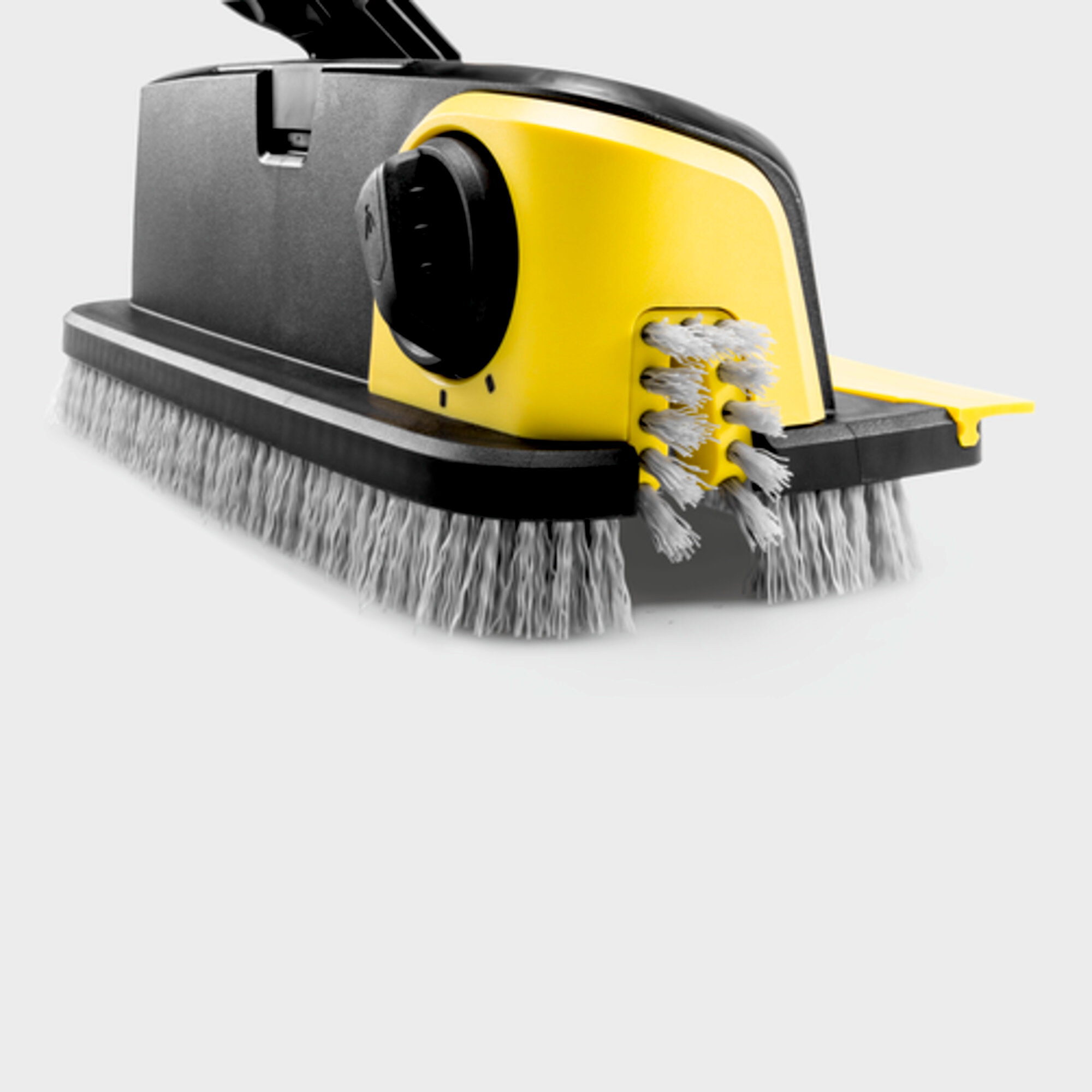 Bristle ring (also on the side nozzle)
Protection against spray water, irrespective of nozzle setting.
Three high-pressure nozzles
Efficient cleaning of stubborn dirt.
Compact design
Allows easy cleaning in narrow spaces.
Combination of high pressure and manual brush pressure
Ensures particularly effective cleaning in comparison to conventional scrubbers.
Squeegee
Easy removal of dirty water. Can be replaced without a tool.
Specifications
Technical data
| | |
| --- | --- |
| Weight (kg) | 0,9 |
| Weight incl. packaging (kg) | 1,3 |
| Dimensions (L x W x H) (mm) | 749 x 264 x 768 |
Application areas
Cleaning of steps and staircases
Cleaning of small to medium-sized terraces
Cleaning balconies
Cleaning driveways