Cup foam lance DUO Advanced 3, 900 l/h - 2500 l/h
DUO Advanced 3 cup foam lance, designed for use with aggressive detergents. With instant switching to high-pressure cleaning, spraying angle adjustment and two-litre tank.
Thanks to the durable nickel coating on its base body, the high-quality DUO Advanced 3 cup foam lance with flexibly adjustable spraying angle is also particularly well suited for use with aggressive detergents. Designed for cleaning tasks using Kärcher pressure washers with Servo Control functions and 900 to 2500 l/h flow rates, the foam lance allows the user to switch to the high-pressure jet straight away. In addition, the DUO Advanced 3 has a sturdy, ergonomic two-litre detergent container with an additional handhold on the neck and a large filling opening. Unintentional adjustments to detergent dosing are practically impossible thanks to the precise, three-stage dosing option via an integrated shutter.
Features and benefits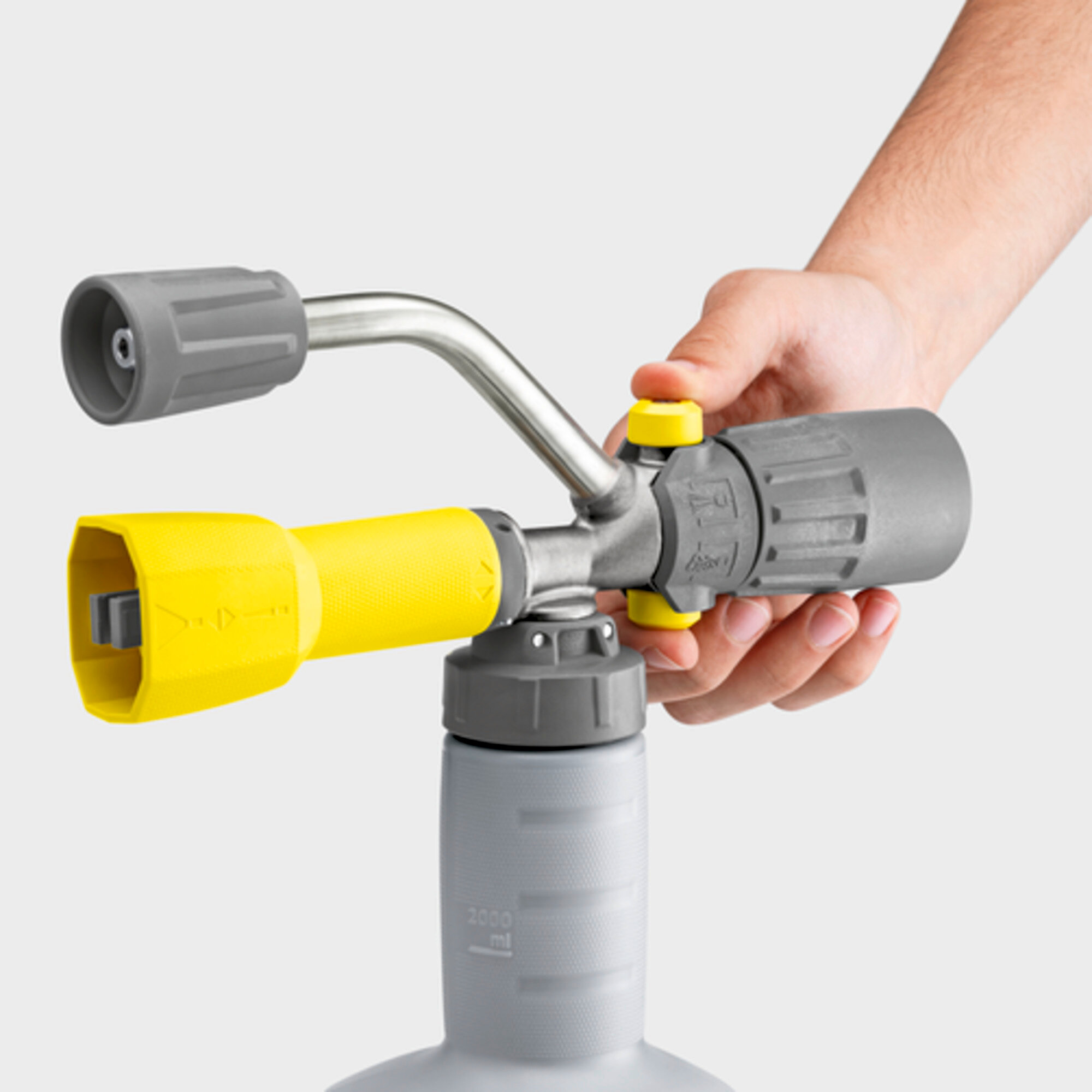 Ability to switch directly between cleaning chemicals and high-pressure cleaning
Time-saving since there is no need to change the spray lance or accessory.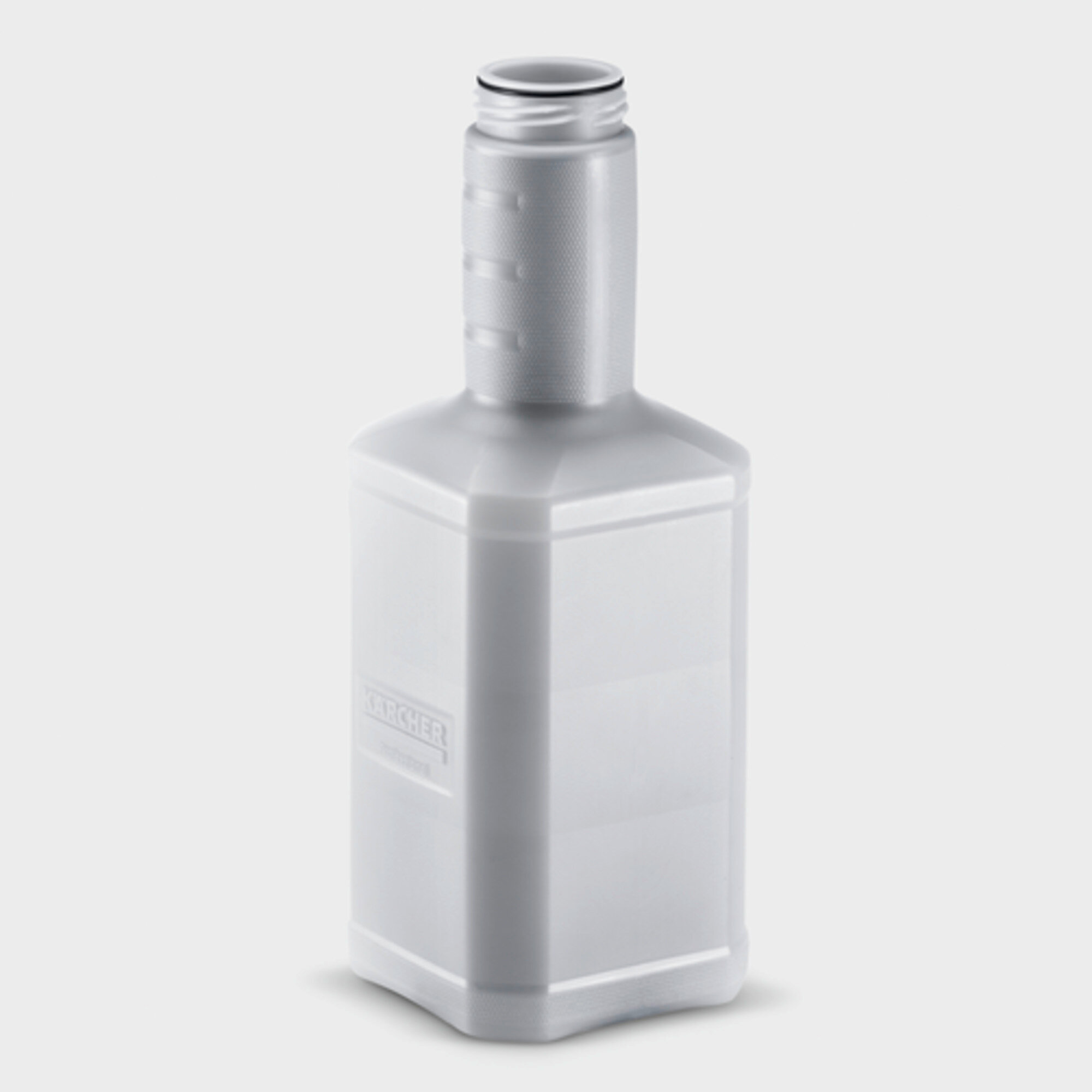 Ergonomic, two-litre container for detergent
Enables long cleaning tasks to be completed effortlessly.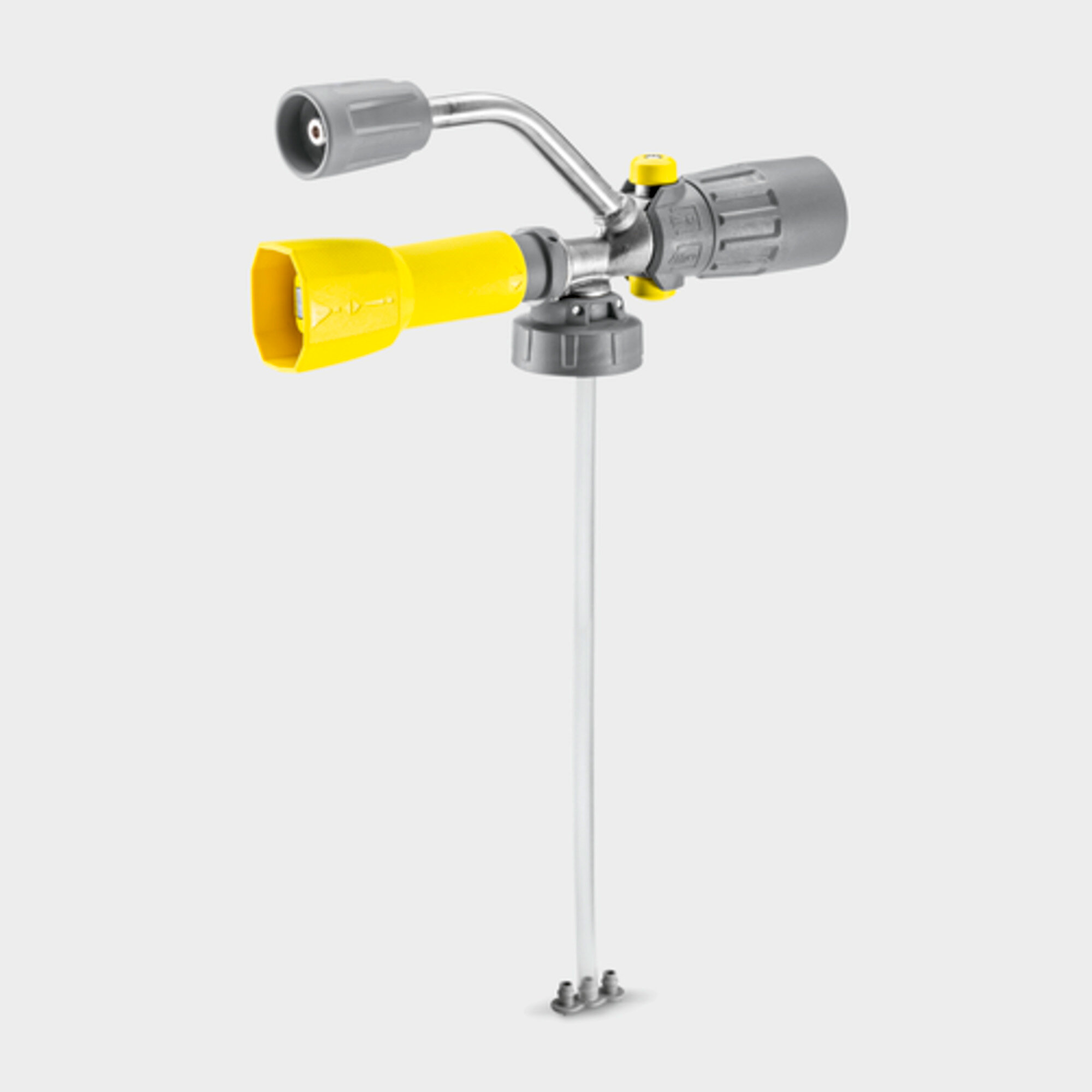 Detergent dosing with integrated shutter
Facilitates precise, three-stage dosing for detergent. For optimal foam quality. Prevents potential detergent overdosing.
Base body with durable nickel coating
Extremely robust and durable design.
Facilitates use of aggressive detergents where required.
Flexible setting for spray angle
Very precise foam jet.
Allows safe work over larger distances.
Specifications
Technical data
| | |
| --- | --- |
| Flow rate (l/h) | 900 - 2500 |
| Nozzle size (mm) | 38 |
| Max. pressure (bar) | 300 |
| Dosage (%) | 1 - 2 - 4 |
| Tank capacity (l) | 2 |
| Temperature (°C) | max. 60 |
| Connection thread | EASY!Lock |
| Weight incl. packaging (kg) | 1,5 |
Application areas
Vehicle and machine cleaning in the automotive, industrial and agricultural sectors
Construction industry (facade cleaning, cleaning construction vehicles and equipment)